Company Secretarial Management
Company secretarial management can be time consuming and costly. Our objective is to offer a simple to use system packed full of additional features to make your life easier.
Manage all your companies in one place.
Free, no setup or subscription charges.
Access anywhere 24/7, no installation required.


System Features
Company Formation
3 hour online formation
Prices from £18
Use standard M&A or upload your own custom
Authentication code provided
£35 cash back when company bank account opened
Share certificates as default
Ability to upload supporting documentation for sensitive words in the company name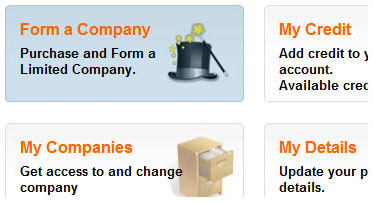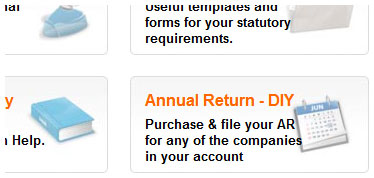 Prepare and file confirmation statements
Electronic preparation and filing will save you time and help you avoid mistakes
Simple, highly automated confirmation statement process which includes form pre-population and intelligent validation checks.
We also offer a preparation and filing service where we do it all for you.
Sync Data with Companies House
Synchronise your companies directly with Companies House
Receive up to date information straight from the source
Includes latest registered office, appointments, due dates, company status, name changes and more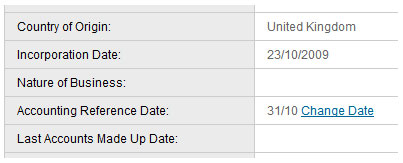 Change the accounting reference date
Easily change a company's ARD in two clicks
Change either the current or immediately previous accounting period
File Return of Allotment of Shares
Increase a company's share capital
As easy as entering the number of new shares and hitting submit


Update Registered Office
Simple form to change the registered office address
Option to use our Registered Office service if you wish
Appoint, edit and resign officers
Quickly and simply:
Appoint new directors and secretaries
Edit existing director and secretary details
Resign directors and secretaries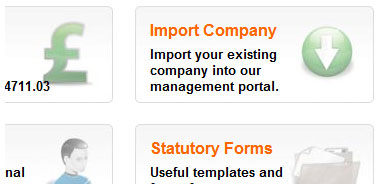 Import all your existing companies
Import companies using only company number and authentication code
Full company details are imported including: name, filing dates, registered office, share capital, directors, secretaries, shareholders etc.
Import all your companies, even if they weren't formed with us
Track dividends and create vouchers
Dividend tracker and dividend voucher management
Dividend vouchers are automatically created
All dividend information tracked and stored for easy access come end of year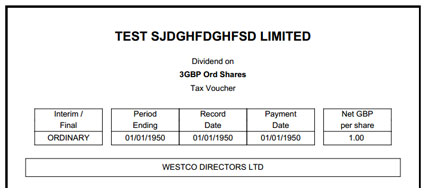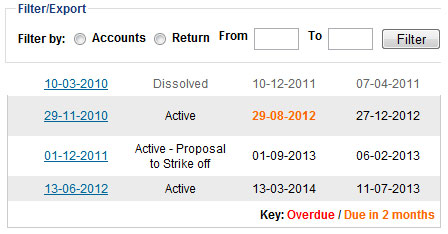 View and sort by statutory filing dates
Automatic highlighting of filing dates when they are due soon or overdue
Sort companies by Accounts due and Returns due
Filter companies by date range for Accounts due or Returns due
Export to CSV for use in external programs (Excel etc.)
Minutes automatically produced
Meeting minutes automatically produced for most submissions to Companies House
Includes: Incorporation, appointments, resignations, change of registered office
Stored online and available to download and print as a word document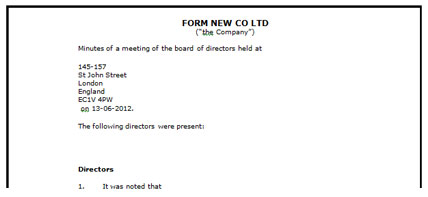 eReminders
Official Companies House eReminder Service
Receive email reminders when accounts and returns are due
Up to 4 email addresses per company
Free alternative to paper reminders
Company Name Change
Online company name change
Change of name accepted in 3 hours
Service includes name check, filing fee and Certificate of Name Change
Only £40 plus VAT


View and print share certificates
Share certificates automatically produced for each shareholder
Produced for imported companies (not just companies purchased through us)
Updated when new shareholders are added
Provided as PDFs for easy saving and printing
Disclaimer: The Institute of Chartered Accountants in England and Wales has accredited this software under the terms of its Accreditation Scheme. Purchasers should ensure that the software, its security features and related support meet their own specific requirements, as the Institute will not be liable for any damage whatsoever, incurred by any person, occasioned by the use of the software, or any related products or services howsoever caused.